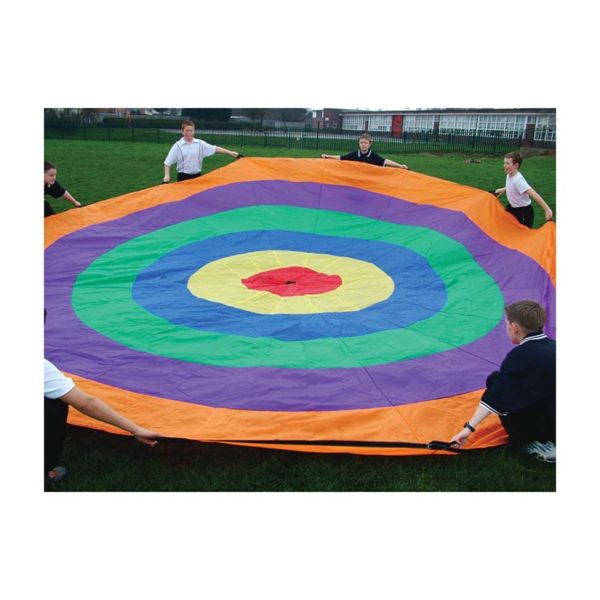 3.5m Target Chute
3.5 Metre Diameter Target Parachute.
The Target chute doubles up as a floor target for target toss or floor bowls. The 3.5m play parachute comes in red, white, and blue colourway and the hole in the middle has a 20cm diameter.
Target parachutes are also available in 6m diameters.